This is part 2 of my weekend haul (see part 1
here
).
On Saturday, I "HAD" to go to the mall because I wanted to get to Bath & Body Works for the free gift, plus I had a coupon for buy one get one free.
What I actually bought was the Black Raspberry Vanilla body cream for $12.50. The bag and the bottle of Malibu Heat body lotion were free with purchase as the Mothers' Day event. The Pink Chiffon body cream was also free with the coupon. And I have 2 more of those coupons that aren't valid quite yet...so I will just "have" to go back once that happens. Not sure what scents I will come home with then since, as of now, I have all the ones I know I like....I guess I will have to sniff around in the store. :-)
While at the mall, I also went to Forever 21, and it was a good stop. Each bottle, as usual, was $2.80. I did put one back that I had picked up. It was a silver holographic glitter with a few (really few) silver holographic hearts. I decided to put it back since those are difficult even when there's lots of shapes in the bottle. I also managed to not pick up any accessories. As far as their clothing, I have no idea how their stuff fits/lasts.
(L. to R.): Pink, Orchid, Rose/Gold
A couple of those look like they could be candidates for my "My Version Of..." series.
(L. to R.): Nude (sorry about that bad close up--it would NOT cooperate),
Silver, Silver/Multi
I also stopped in at The Limited since they were doing 40% off clearance prices.
The gunmetal stretchy bracelet was (after discount) $5.35 (The manager grabbed the cheapest bracelet off the display since the original price tag was gone). And the necklace was (after discount) $8.99. I try to only buy from The Limited when they are doing sales like this.
I went to a couple other stores in the mall and looked around, but managed to not buy anything from those and then ordered myself to exit the mall. I had other places to go.
At Walgreens, I really did behave. I went with one sole purpose: exchange my bottle of 9.0.2.1.Orange for another color.
Wet 'n Wild Silvivor. Apparently I was in a silver mood on Saturday :-)
Later in the day, I went to Sally's Beauty Supply with my mom and got 1 thing:
Orly nail polish in Twilight (clearance $1.99). Research on this pretty is that it is part of the Orly Holiday Top Coat collection that came out in 2011.
Mom got a couple bottles of lotion for my dad (it's the only brand that really works for his nasty feet):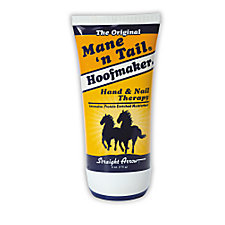 We went to Goodwill...I only bought a couple of storage things (nothing pic worthy).
Then we went to WalMart. As far as beauty and personal care, all I got was a pack of Reach Floss Refills. But I did pick up some clearanced-out Mickey and Minnie buttons and Minnie bows. I might get the ribbons when I go back if they are still there. I don't know what I'll do with it all, but I have it for when I do figure out a project.
**all products purchased by me / opinions my own